Welcome
Our desire at Bee Well Pediatrics is to care for your child and provide the most up to date, caring and high quality pediatric care, in the context of an ongoing relationship between us and your family, the "home" where you look first for your child's healthcare needs. We will make sure you find every experience with us extraordinary.
TELEHEALTH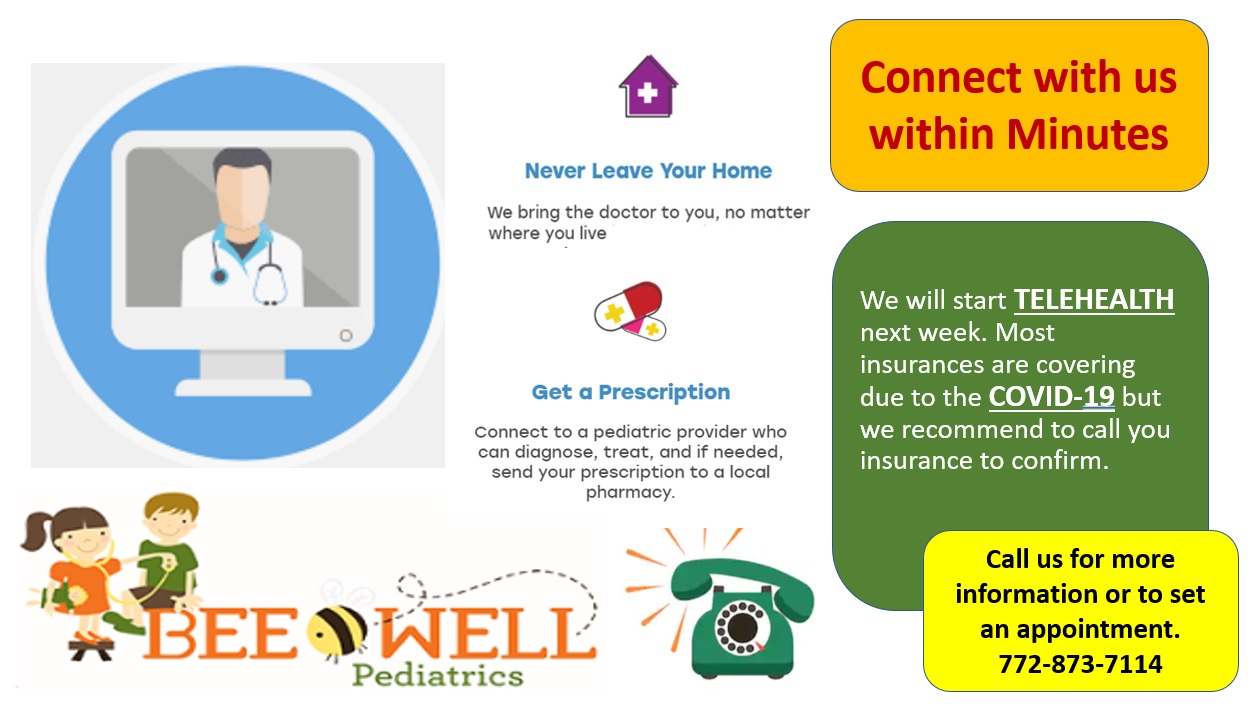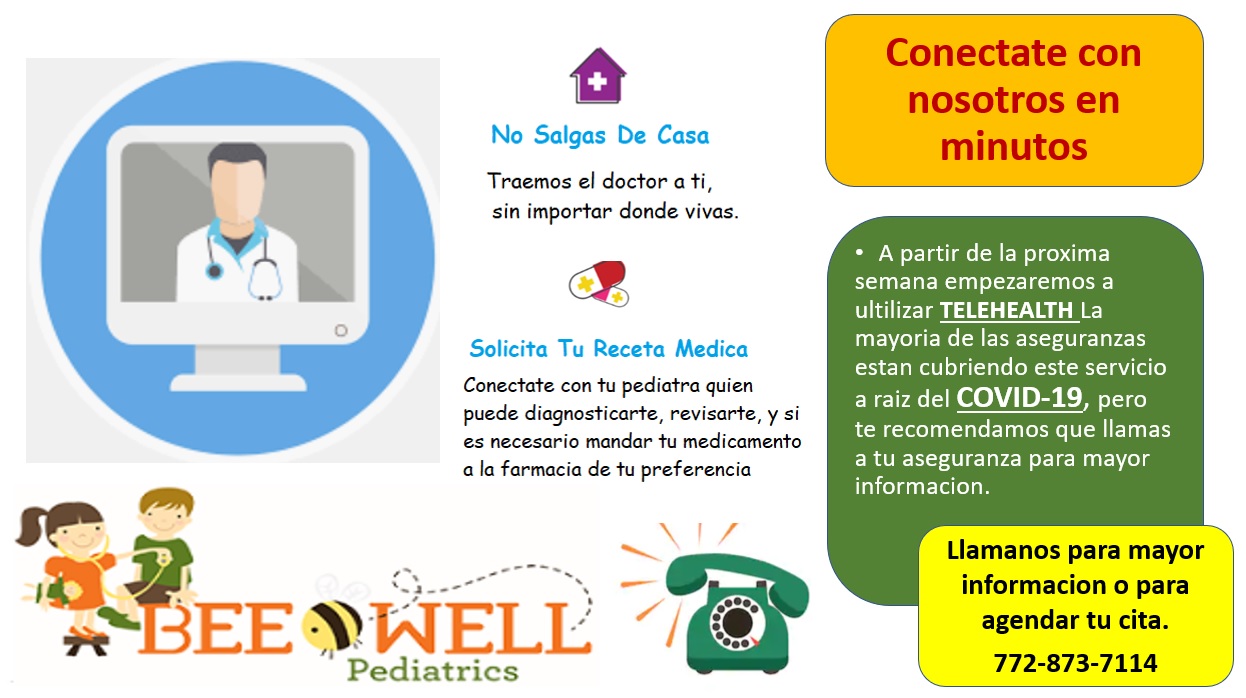 CORONAVIRUS
We understand that many of you are concerned about the spread of COVID-19. At Bee Well Pediatrics, you and your child's safety is our top priority and we are taking every precaution to keep your child and family safe.
As COVID-19 continues to spread we urge all families to practice good hand-washing and "social distancing" by not attending to large group gatherings. The primary goal of our country needs to be to slow the spread of the virus so that our healthcare system is not overwhelmed and our vulnerable patients are not in risk.
BEE WELL PEDIATRICS CHANGES
Beginning Monday 23th,2020  we will be implementing the following changes to our clinic schedules:
We will ONLY schedule well checks, ADHD rechecks, behavioral health visits and vaccine administration in the morning until 1:00 pm.
Any patient with a COUGH or FEVER will be directed to our triage nurse and will be scheduled AFTER 1:00 pm. In the interest of providing the best care for all patients, and following the recommendations of the Centers for Disease Control and Prevention, please be very upfront and inform our staff of all your symptoms when scheduling.
We want to care for any patient with possible COVID-19 symptoms, but we need to do so in prepared areas and by prepared staff.
We urge everyone to PLEASE limit family members at visits, especially those sick visits with cough or fever, and to not bring other sick family members to clinic with you.
           We currently do NOT have routine testing for COVID-19.
In most cases, if your child has mild cough and congestion, the best course of action is home care and self-quarantine. Fortunately, pediatric patients who have been infected with COVID-19 have mostly had mild cold-like symptoms.
If your child has been directly exposed to someone who has tested positive for COVID-19 or if you have traveled from China, South Korea, Iran, or Europe in the past 14 days and have a cough or fever, then please call the following numbers:
– COVID-19 Call center  (886-779-6121) available 24/7
– Cleveland Clinic – Nurse Triage Hotline (772) 419-3360
– Florida Health Department of  Tallahassee: (850) -245-4444
– Florida Health Department of  St Lucie County:  (772) 462-3800
– Florida Health Department of  Martin County:  (772) 221-4000
– Florida Health Department of Okeechobee County: (863) 462-5800
As always, please call with any questions and we will be happy to best direct your care. As recommendations are rapidly changing, we will keep you updated with any changes to our clinic schedules. Please feel free to contact our office with any questions, or visit the CDC website at:                                                https://www.cdc.gov/coronavirus/2019-ncov/index.html  for more information.