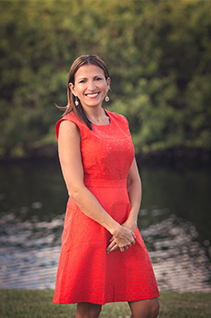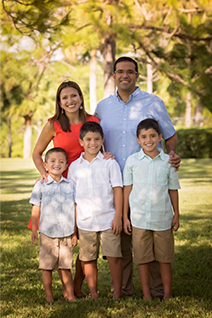 about us
Welcome to our home away from home. I am Veronica Espinoza, a Pediatrician, also specialized in Pediatric Infectious Diseases and Immunology. I have been caring for children in Florida since 2001.
My mission at Bee Well Pediatrics is to provide exceptional and up to date medical care, which is also thoughtful, and caring to all children and their families. I have always appreciated the relationships developed over the years with families of patients I have cared for over my medical career. I am proud to say that a good number are now my personal friends. Welcome to your home.
About Dr. Veronica Espinoza:
I was born in Guayaquil, Ecuador. I attended medical school at the Universidad Católica de Santiago de Guayaquil. I decided to become a pediatrician in my early years as a medical student. I was moved by ill children. Caring for them became my passion, helping them became my mission. Being their advocate became a top priority in my life. I started to fulfill my vocation after I completed my training in Pediatrics at the University of Miami/Jackson Memorial Hospital. Afterwards I was offered a position to subspecialize in Pediatric Infectious Diseases and Immunology at the University of Miami, where I completed my fellowship training. During this period I had the opportunity to care for very ill children affected by chronic medical conditions. I am board certified by the American Academy of Pediatrics.
I am married to Dr. Gabriel Guerrero, a local endocrinologist and I am the proud mother of 3 young boys: Gabriel, Diego and Mateo. As a mother, I truly understand the daily struggles of being a parent. I empathize with the worries of a concerned parent, either with health issues or behavioral problems and I would like to be able to offer my knowledge and experience in allaying fears, doubts or misconceptions that may be troubling you or your children.
I love to exercise routinely, spending time with friends and family and truly appreciate a day at the beach. I also enjoy reading, especially inspirational books, and my favorite author is Paulo Coelho. I have always liked to get involved in the community where I live in. As a consequence of this I am a volunteer catechist at St. Joseph Catholic Church in Stuart, Florida and I am a member of the PTA and a regular volunteer at Citrus Grove Elementary School in Palm City where our 3 boys attend school.
Everyone in our family is a serious soccer fan. We like to follow FC Barcelona and Leonel Messi. We routinely watch their games on the weekends and every 4 years we truly enjoy international competition during the World Cup, which by the way, is in my bucket list. On the weekends we attend our kids soccer matches and enjoy watching them play in the local soccer leagues.
About Dr. Lizeth Romero:
I was born and raised in Bogotá, Colombia where I attended Colombia National University. Subsequently, I completed my residency training in Pediatrics at Cornell Medical School in the Bronx, New York where I was elected as Chief Medical Resident.
I was very interested in working overseas early in my career. I couldn't wait to explore the world, so I took my family across the globe and worked at Yokota US air base in Japan. Because there were no specialist available for referring patients,I had to manage a lot of complex pediatric medical conditions that would typically be referred to here in the US. I enjoyed my work experience in Japan as well as the enrichment of my medical knowledge and expertise. I cherish a lot of fun and loving memories with my family, as well as the gratitude of my patients.
After working in Japan, I decided that the Treasure Coast was destined to be my permanent residence to enjoy warm, sunny Florida weather all year long. I have spent nearly a decade taking care of children of all ages in the Treasure Coast and surrounding areas.
I enjoy spending time with my family and friends. On the weekends, I can be found on the sidelines of soccer fields throughout Florida cheering for my son, Felipe.
Meet Our Staff:

 

Dayana,Billing Manager
Medical Assistant
Lorena    Jasmine
Front Desk
  Amy      Sared